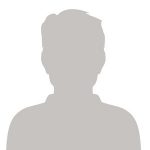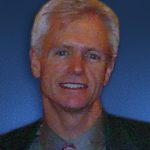 Allen Stanwix joined Greenwald Industries in 1996 as the Plant Manager and coordinated Greenwald's relocation from Brooklyn, NY to Chester, CT. In 2008, he was promoted to Director of Operations and then General Manager in 2018. Prior to joining Greenwald, Allen has held positions in Manufacturing Management and Engineering Management with two divisions of the Danaher Corporation. He holds a bachelor's degree in Manufacturing Engineering from the Rochester Institute of Technology, and an MBA from St. John Fisher College.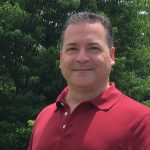 Tony DeRusso joined Greenwald Industries in 2010 as Controller. He is responsible for overseeing the accounting department including the financial roles of forecasting, budgeting, and analysis. Prior to joining Greenwald, Tony held various managerial accounting and financial roles with Coca-Cola, Westinghouse, CBS/Viacom, Affinion Group, and The Stanley Works. He holds a BBA in Public Accounting from Pace University and is pursuing his MBA from the University of Connecticut.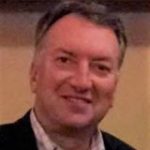 Engineering & Product Manager
Bob joined the company in August 2015 and is responsible for Engineering and Product Management. Bob comes to Greenwald with software engineering, engineering management and start-up business senior management experience.  Bob founded Armvida that designs and markets high value standards based (xTCA), industrial computers embedded with enterprise communications software for the military and remote health care monitoring markets. Prior to Armvida, associates and Bob started VC backed VBrick Systems, where he was VP of Platform Engineering, providing executive leadership and trend insights guiding the product roadmap based on extensive Sales and Marketing customer interactions. Bob has held management and engineering positions at ASML and at Eastman Kodak where he developed imaging systems; United Technologies, designing engine controls and software for the Advanced Tactical Fighter aircraft systems; DataSwitch Corporation where he managed a software emulation group and developed patented IBM mainframe access technology; and at Digitech Industries where he was instrumental in developing key LAN and WAN network protocol technologies that lead to the acquisition of Digitech by LeCroy Corp. Bob earned his BSEE at the University of Hartford and his MBA at the University of New Haven.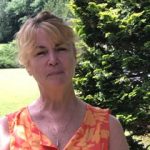 Nancy joined the company in January of 2015. She came to Greenwald with over 25 years' experience in materials management. Responsibilities include purchasing, production planning, inventory control, receiving, packing and shipping.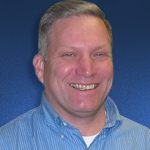 Robert Hogan joined Greenwald Industries in February 2003 as a Sales Representative and was promoted to Customer Service Manager in August 2003. He is responsible for overseeing the customer service and technical assistance departments within the company. Prior to joining Greenwald Industries, Robert served as a consultant for payroll and human resources. Additionally, Robert has over 25 years of management and staff experience in his combined active and reserve military service.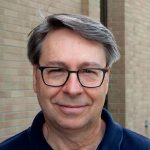 Quality Assurance Manager
Mark Cascio joined the company in October 1996 and is serving as the Quality Assurance Manager here at Greenwald Industries.  He is responsible for incoming / in-house manufactured products and that the products meet customer requirements. He acts as the management representative for ISO processes. Mark coordinates customer requirements for FPA, PAPP, and 1st piece documentation.
Our Sales Representatives