The Eastern Company, founded in 1858, is a manufacturer of industrial hardware, security products and metal castings. It operates from locations in the U.S., Canada, Mexico, Taiwan and China. The diversity of the Company's products enables it to respond to the changing requirements of a broad array of markets.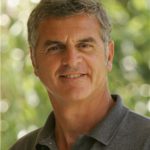 Len Samela has served as Managing Director of Greenwald Industries in Chester, CT since joining the company in 1994, and, since early 2008, is also the Managing Director of Illinois Lock and related companies located in Wheeling Illinois. Greenwald and Illinois Lock are divisions of The Eastern Company located in Naugatuck, CT where Len is also a Vice President. Prior to joining Greenwald, Len was President of Qualitrol Corporation of Rochester, NY, a division of Danaher Corporation. He has been instrumental in implementing the principles of the Toyota Production System and "Lean Thinking" for both Greenwald and Qualitrol.
Len has studied "Lean" with key individuals who worked directly for Taichi Ono, the father of TPS at Toyota. Prior to moving to the manufacturing arena, Len spent eight years as a CPA with Ernst & Young. Len served as Chairman of the Middlesex Chamber of Commerce from 2007 to 2008. He holds a BA in Economics from Amherst College and an MBA from New York University.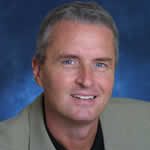 Director of Sales, Marketing & New Business Development
Steve Riegel joined Greenwald in 2008 as the Director of Sales, Marketing & Engineering. Steve has accumulated more than 20 years experience working closely with bank card issuers and Associations, and OEMs within the Smart Card and RFID Markets. He has led and launched smart solutions for the US Navy, Canadian, Mexican and Moroccan Federal Governments. He was previously the VP General Manager for Inside Contactless, where he was responsible for opening and running the Americas operations, as well as their largest clients including HID and Honeywell. Before that, Steve was the Business Development Manager for Motorola Inc's Smart Card & RFID technology where he bore the responsibility for strategic relationships, developing the VAR networks, and launching new product lines. Stephen holds an MBA from the University of Delaware.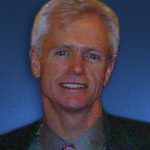 Allen Stanwix joined Greenwald Industries in 1996 as the Director of Manufacturing and coordinated Greenwald's relocation from Brooklyn, NY to Chester, CT. In 2008, he was promoted to Director of Operations. Prior to joining Greenwald, Allen has held positions in Manufacturing Management and Engineering Management with two divisions of the Danaher Corporation. He is responsible for directing Greenwald's Operations including Quality Assurance, Purchasing, Production and Sustaining Engineering functions. He holds a BT in Manufacturing Engineering from the Rochester Institute of Technology, and an MBA from St. John Fisher College.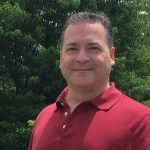 Tony DeRusso joined Greenwald Industries in 2010 as the Divisional Controller. He is responsible for overseeing the accounting department including the financial roles of forecasting, budgeting, and analysis. Prior to joining Greenwald, Tony held various managerial accounting and financial roles with Coca-Cola, Westinghouse, CBS/Viacom, Affinion Group, and The Stanley Works. He holds a BBA in Public Accounting from Pace University and is pursuing his MBA from the University of Connecticut.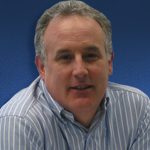 Jim Costeines joined Greenwald Industries in 2000 as the Customer Service Manager. He was promoted to National Sales Manager in 2004. Jim is responsible for overseeing the Sales and Service departments at Greenwald. Jim has over 15 years sales and service experience. Prior to joining Greenwald, Jim managed the customer service and oem sales departments for consumer-based manufacturer, Thule. There he received accreditation for "best in class – top service provider" from Sport Trend magazine. Prior to joining Thule, Jim managed Consumer Relations at Saab Cars USA.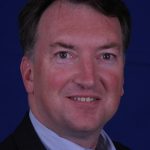 Manager of Development and Engineering
Bob joined the company in August 2015 and is responsible for Design and Engineering. Bob comes to Greenwald with 30 years of software engineering, engineering management and start-up business senior management experience.  Bob founded Armvida that designs and markets high value standards based (xTCA), industrial computers embedded with enterprise communications software for the military and remote health care monitoring markets. Prior to Armvida, associates and Bob started VC backed VBrick Systems, where he was VP of Platform Engineering and grew it to about 130 employees and $40M in annual revenue. Heading up Platform Engineering, Bob provided executive leadership and trend insights guiding the product roadmap based on extensive Sales and Marketing customer interactions. Bob has held management and engineering positions at ASML and at Eastman Kodak where he developed imaging systems; United Technologies, designing engine controls and software for the Advanced Tactical Fighter aircraft systems; DataSwitch Corporation where he managed a software emulation group and developed patented IBM mainframe access technology; and at Digitech Industries where he was instrumental in developing key LAN and WAN network protocol technologies that lead to the acquisition of Digitech by LeCroy Corp. Bob earned his BSEE at the University of Hartford and his MBA at the University of New Haven.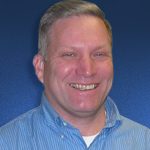 Robert Hogan joined Greenwald Industries in February 2003 as a Sales Representative and was promoted to Customer Service Manager in August 2003. He is responsible for overseeing the customer service and technical assistance departments within the company. Prior to joining Greenwald Industries, Robert served as a consultant for payroll and human resources. Additionally, Robert has over 25 years of management and staff experience in his combined active and reserve military service.
Quality Assurance Manager
Fran Lowell joined the company in April 1996 and is serving as the Quality Assurance Manager here at Greenwald Industries.  Before becoming the Quality Assurance Manager he was Greenwald Industries Assembly Manager. He is responsible for incoming / in-house manufactured products and that the products meet customer requirements. He acts as the management representative for ISO processes. Fran coordinates customer requirements for FPA, PAPP, and 1st piece documentation.  Before joining Greenwald Industries he served in the US Navy and retired after 20 years of service.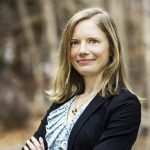 Rachael Whitbeck joined the company in January 2017. She came to Greenwald with 10 years of marketing experience, with a focus on business-to-business marketing. Rachael holds a B.A. from Connecticut College and a M.S. from University of Bridgeport.